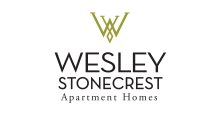 FICO Reward

"Fico Reward" **Pricing is based on a positive credit score to be determined after application of rental credit check.

12 Month Move-In Special

Valid Till : 10/31/2017 Receive an additional $50.00 OFF THE "FIRST 6 MONTHS" on a 12 month lease. Ask Associate for Details

Up Front Special

*Thanks for checking us out! Move By 10.15.2017 and you can receive up to $700 OFF your First Full Month's Rent **Ask for details

FICO Reward

"Fico Reward" **Pricing is based on a positive credit score to be determined after application of rental credit check.

12 Month Move-In Special

Valid Till : 10/31/2017 Receive an additional $50.00 OFF THE "FIRST 6 MONTHS" on a 12 month lease. Ask Associate for Details

Up Front Special

*Thanks for checking us out! Move By 10.15.2017 and you can receive up to $700 OFF your First Full Month's Rent **Ask for details
FICO Reward

"Fico Reward" **Pricing is based on a positive credit score to be determined after application of rental credit check.

12 Month Move-In Special

Valid Till : 10/31/2017 Receive an additional $50.00 OFF THE "FIRST 6 MONTHS" on a 12 month lease. Ask Associate for Details

Up Front Special

*Thanks for checking us out! Move By 10.15.2017 and you can receive up to $700 OFF your First Full Month's Rent **Ask for details

FICO Reward

"Fico Reward" **Pricing is based on a positive credit score to be determined after application of rental credit check.

12 Month Move-In Special

Valid Till : 10/31/2017 Receive an additional $50.00 OFF THE "FIRST 6 MONTHS" on a 12 month lease. Ask Associate for Details

Up Front Special

*Thanks for checking us out! Move By 10.15.2017 and you can receive up to $700 OFF your First Full Month's Rent **Ask for details
Apartments in Lithonia, Georgia
At our Wesley Stonecrest apartment community we provide you with beautiful one-, two- and three-bedroom apartments for rent. Our community near Atlanta, Georgia is unsurpassed and our floor plans and amenities deliver to you the comforts you deserve in a home. Schedule a tour now to see your new home!

* Pricing and availability are subject to change.
** SQFT listed is an approximate value for each unit.